OPEC Says Oil, Gas Key To Meeting Global Energy Needs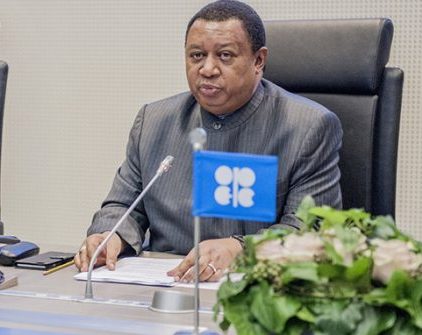 The Secretary General of the Organization of Petroleum Exporting Countries, OPEC, Mohammed Barkindo, has said the oil and gas industry is critical to achieving global energy needs and as such the Organization would not support an energy transition where any source of energy will be excluded.
Barkindo, defended the oil industry asserting the world needs to combat both climate change and energy poverty together. This comes amid strengthening of the global narrative over energy transition and emissions.
He was speaking at industry event India Energy Forum by CERAWeek recently.
Commenting upon the role of oil in the ongoing energy transition, Barkindo said this issue is currently dominating international discourse.
"The signs, facts and the data on which we in OPEC rely upon for decision-making do not support an energy transition where any source of energy will be excluded. These facts and data do not also support a transition where any groups of people in this world will be left behind, "he said.
He also said that the current civilization is oil-fuelled and the globe will continue to rely on hydrocarbons in the future to meet energy and other needs.
"What the IPCC and the scientific community are advocating is a holistic and comprehensive transition where all the sources of energy including oil and gas will be required to continue to benefit consumers today and in the future. We have said many times that this current civilization is an oil-fuelled civilization and our lifestyle is built around hydrocarbons, from electricity, cars, smart phones etc this will continue," Barkindo said.
Barkindo while talking at the Indian Energy Forum highlighted the factors dampening investor sentiment in the oil and gas industry. "The oil industry will continue to need a supportive investment climate, if we are to meet the world's expanding energy needs and also delivering climate solutions. However, factors dampening sentiment in oil sector include extremes in market volatility, geo-political tensions and more recently the discriminatory policies against oil and gas," he said.
The OPEC chief highlighted energy poverty and climate change as the twin challenges in front of the global community and congratulated India for making strides towards combating energy poverty. "I think the global community needs to rise in unison to congratulate the leadership and industry for what it has done in this country," Barkindo said.
Talking about the growing narrative over shifting from hydrocarbon-based energy to cleaner fuels, Barkindo said climate change is a global challenge, no part of the world is insulated from it and no part of the world should be left out in its solution. The issue needs a comprehensive solution that carries everybody along.
The oil industry has been facing pressure from environmental groups to act quickly to counter the effects of climate change. In the last year, activists have staged protests in front of Shell's London headquarters, Total's headquarters as well as BP's office in United Kingdom demanding a closure of their exploration and production activities.
In response to increased pressure from environmental activists and global narrative on the carbon foot-print of the hydrocarbon industry, BP, Chevron, ExxonMobil, Saudi Aramco, Shell, Total and other oil and gas companies have launched the Oil and Gas Climate Initiative (OGCI) with a billion-dollar war chest to fund initiatives to reduce climate change emissions.