GT Bank Declares N14.9 bn PAT In Q3 2019, 3.4% Growth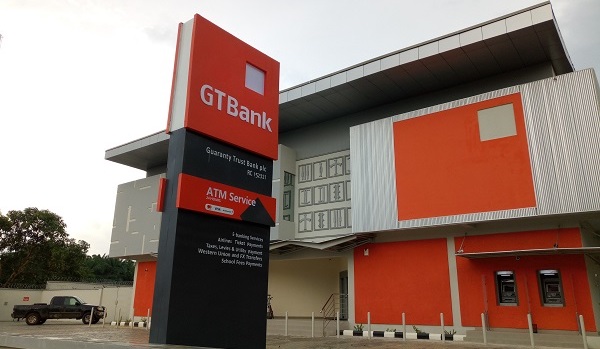 Guaranty Trust Bank Plc has announced Profit after Tax, PAT, of N146.9 billion in the third quarter of 2019 which represents an increase of 3.4 per cent from N142.2 billion recorded in Q3 2018.
The bank is among the first few Nigerian companies to release their unaudited financial results for the third quarter period ended September 31, 2019.
The financial statement shows that the GT Bank generated N172.9 billion in net interest income over the past nine months of 2019, indicating a 1.3 per cent increase compared to N170.6 billion which was generated in Q3 2018
The result according to some analysts was in line with expectations as gross earnings declined while profitability expanded moderately. The performance was underpinned by non-funded income growth, as interest income growth continues to lag the prior year.
The growth in non-funded income was enough to offset the decline in interest income, operating income grew by 1.6 per cent higher year-on-year to N270.25 billion.
Also, operating expenses declined by 2.2 per cent y/y to N99.60 billion, with declines across personnel costs (-2.9 per cent y/y to N27.30 billion) and AMCON levy (-5.0 per cent y/y to N15.49 billion) supporting the moderation.
Consequently, the bank's cost-to-income ratio settled at 36.9 per cent relative to 38.3 per cent in the corresponding period of the prior year.
There was  expansion in profitability, as profit-before-tax settled 3.9 per cent  higher y/y at NGN170.65 billion, while profit-after-tax grew by 3.4 per cent  y/y to N146.99 billion, on account of a 7.4 per cent  y/y increase in tax expense. This translated to Return on Average Equity and Return on Average Assets ratios of 32.3 per cent and 5.8 per cent respectively.
The report showed interest income declined by 5.6 per cent y/y to N224.19 billion as income from loans to customers declined by 6.3 per cent y/y to N134.47 billion but income from cash and its equivalents, was up by 18.6 per cent y/y to N10.11 billion.
Also interest expense also declined by 23.4 per cent y/y to N32.63 billion, as the bank shed high cost deposits during the year – interest on deposits from customers declined by 20.4 per cent y/y to NGN42.90 billion –, while zero cost on debt securities relative to the prior year (N4.34 billion) also contributed. Consequent on the higher pace of decline in expense relative to income, the bank's net interest income settled higher by 1.3 per cent y/y.
Similar to many banks, financial analysts say the bank's non-interest income growth has outpaced interest income growth, as non-funded income grew by 3.0 per cent y/y at N100.07 billion. This was supported by fees and commissions income which grew by 22.9 per cent y/y to N46.50 billion.
Notably transaction volumes have continued to grow, supporting E-business income (+63.1%y/y to NGN11.04 billion), while credit related business charges (+37.1%y/y to NGN9.08 billion) have also boosted the bank.